Uxbridge High School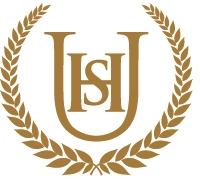 Employer: Hillingdon Council.
Age range: 4 to 11.
One form entry primary school.
About the school
St Mary's is a Church of England Controlled school with a strong Christian ethos and close links with the local St Mary's Church. The Headteacher has been in post for more than five years. The school was rated good by Ofsted when it was last inspected in 2012 (behaviour and safety of pupils was rated outstanding).
The school buildings are originally Victorian but have been modernised and have up-to-date facilities.
Why work with us
Teaching staff are encouraged to develop their own interests and specialisms and to share these across the school.
Information about non-contact time, facilities for staff etc. etc.
The school is committed to out of classroom learning; visits out of school and visiting groups and specialists form an important part of the children's learning experience.
Location
The school is located on the edge of the village of Burghfield, which lies in open countryside within ten minutes' drive of the M4 junction 12 at Theale and the large shopping complex at Calcot. There is a convenience store within a few minutes' walk of the school.
At Burghfield St Mary's we create a caring Christian learning environment that inspires each individual in the school community to fulfil their unique potential and become a responsible, concerned and active member of God's world.